Joan Bosa PhD in Mathematics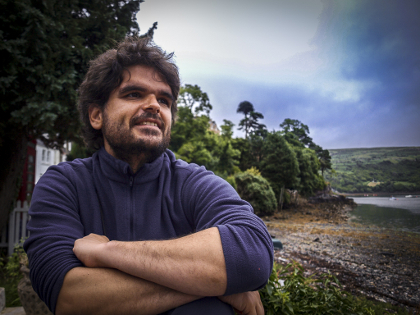 Welcome!
I am a Catalan mathematician working in C*-algebras, more concretely, in the classification of them.

On Setember 2013 I finished my PhD in Mathematics at Un. Aut. de Barcelona under the supervision of Dr. Perera. After that, I have been a postdoctoral worker at Un. of Glasgow, at Un. of Wollongong, Centre de Recerca Matemàtica and enjoyed a Beatriu de Pinós Fellowship at UAB.

From September 2021, I am a lecturer in Mathematics at Universidad de Zaragoza.


Current Position
Lecturer in Mathematics
Adress
Office 217
Dpto. de Matemáticas
Universidad de Zaragoza
C/Pedro Cerbuna 12
50009 Zaragoza (Spain)
Contact
jbosa (at) unizar.es
Ph:(+34) 976 55 32 41
Download my CV
Interesting Links:
WHAT ELSE?
I like practicing sport, playing the guitar and going to the mountains with my friends.
I AM CURRENTLY READING...
El Jueves, la revista que sale los miércoles :)
THE NEWS OF THE MONTH
Winter is coming !!
Last Update: November 2022